08 Apr

2019 Influenza Clinics

We will be offering the 2019 Influenza vaccine between Wednesday 1st May and Friday 17th May. Please call to book your appointment.

Eligible groups under the National Immunisation Program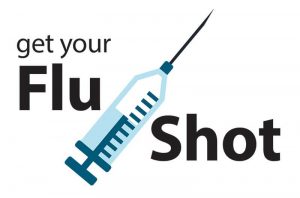 As part of the 2019 Annual Influenza Program free flu vaccination is available for people who are at greater risk of disease and developing complications if they get the flu.
The free flu vaccine is available for:
everyone aged 65 years and over
all pregnant women (any trimester)
all Aboriginal and Torres Strait Islander people aged 6 months and over
people six months of age or older with the following underlying chronic medical conditions:
cardiac disease,
chronic respiratory conditions, including severe asthma
chronic neurological conditions that impact on respiratory function, including hereditary and degenerative central nervous system diseases
immunocompromising conditions , including immunocompromised due to disease or treatment
diabetes and other metabolic disorders
renal disease
haematological disorders, including haemoglobinopathies
children aged six months to 10 years on long term aspirin therapy who are at increased risk of Reye syndrome following influenza infection.