16 Mar

FLU CLINICS- STARTING 9TH APRIL 2021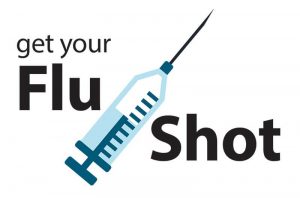 PLEASE PHONE TO MAKE YOUR FLU VACCINE APPOINTMENT FROM 9TH APRIL 2021.
GOVERNMENT FUNDED INFLUENZA PROGRAM
The flu vaccine is recommended for any person six months of age and over who wishes to reduce the likelihood of becoming ill with the flu.
Flu vaccines are free through the 2021 Annual Influenza Program for eligible groups such as:
pregnant women
people aged six months and older with medical risk factors.
all children aged six months to less than five years of age
all Aboriginal and Torres Strait Islander people aged six months and over
everyone aged 65 years and over
Adults and children who are homeless and are not eligible for free flu vaccines under the National Immunisation Program's Annual Influenza Program, are eligible for free flu vaccine under a State Funded Influenza Program.
Although not funded, the flu vaccine is also strongly recommended for:
people who may potentially pass on the flu to those at high risk of complications from flu infection
people providing essential services (for example, police and ambulance officers)
workers in other industries (corporations wishing to reduce absenteeism in the workforce